Floating Solar Parks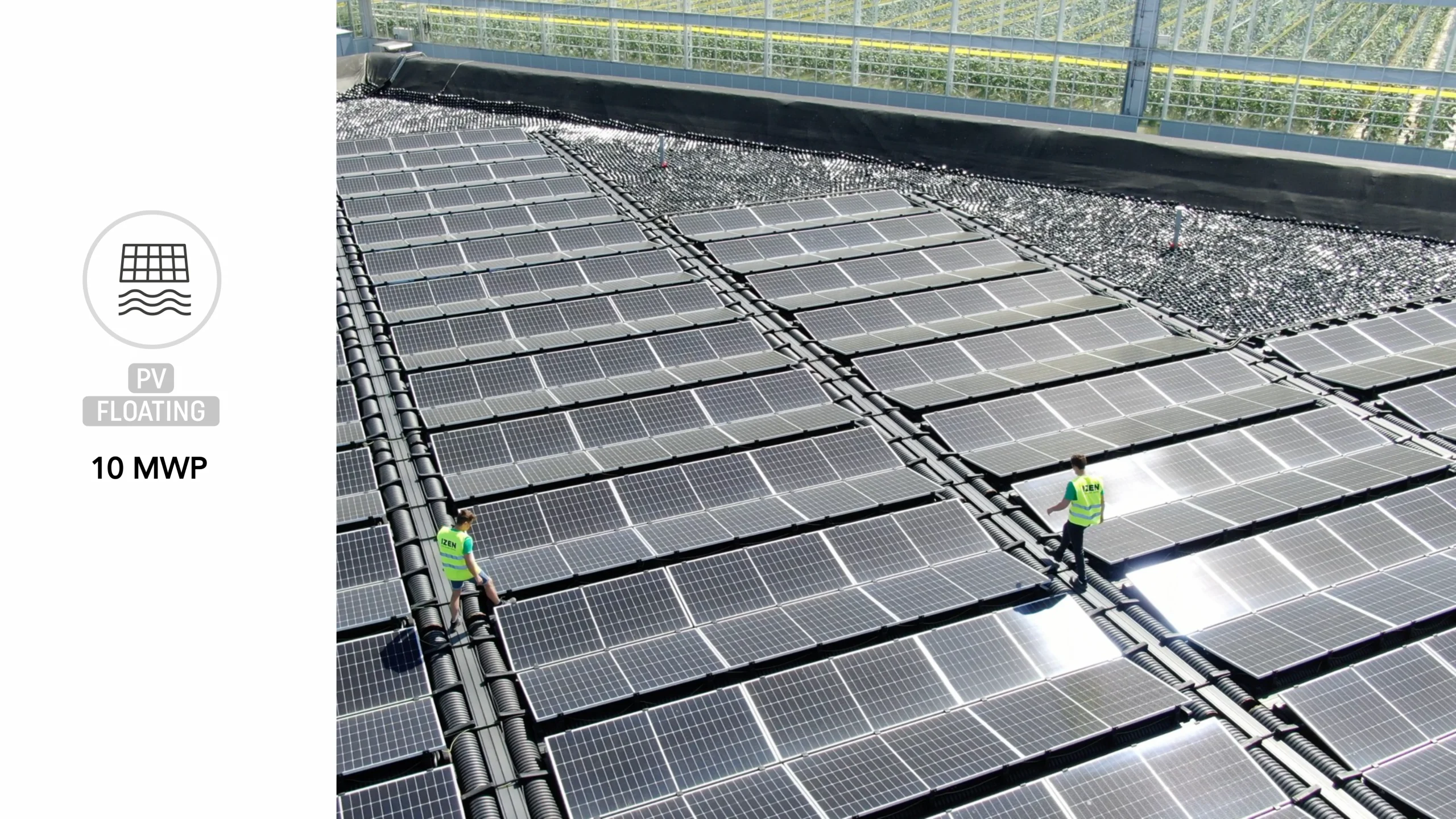 Why floating solar panels?
Floating solar parks or Floating PV are installations of solar panels on the water. This technique maximizes the energy collection of your water surface. Floating solar parks on lakes, ponds and basins prevent algae formation and also yield more than rooftop installations, because of the reflection of the sunlight on the water and the cooling by the water. Is the basin also your reservoir for agroculture or industrial applications? Add to that a third advantage: floating pv counters evaporation.
Contact our experts